At PetsVet Milpitas Veterinary Hospital, we believe in trying to prevent a medical condition before it becomes a problem. Preventive medicine can save your companion from sickness, unwanted behavior, surgery and euthanasia. We offer education and services for all stages of your pet's life. Whether it is vaccinations, behavior, or medical issues, our goal is to offer education and preventive diagnostics to help your pet live a long and happy life.
Vaccines
Furry family members mean almost as much to you as their human counterparts – if not just as much. Why wouldn't you, therefore, give them all the same tools to live long, stay strong and experience maximum health?
Of course you would, and vaccines are an inescapable part of any pet health plan. They help animals fight disease before it takes hold, and keep pet populations as a whole safe from infection. To see exactly why vaccines are so important and how best to ensure your pet's safety, it's critical to understand how they work.
Here are some of the most common questions, and their answers.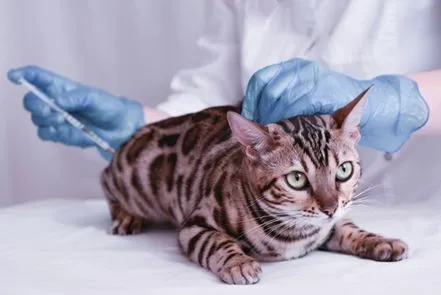 How Do Vaccines Work?
Vaccines administer a very low dose of a pathogen to a pet, so that their immune system can "learn" to fight it. When a virus or bacteria enters the animal's body for the first time, they will not possess an immunity, but introducing the disease prompts their system to manufacture antibodies to help fight it, explains the American Veterinary Medical Association.
Those antibodies then live in their bloodstream from then on, so should they encounter that pathogen in real life, full-strength, they will already have the tools to fight it.
Internal Medicine
Here at PetsVet Milpitas Veterinary Hospital we provide full diagnostic and treatment services for your pet including diagnosis and treatment of diabetes, glaucoma, thyroid disease, kidney disorders, liver disease, splenic tumors, urinary tract infection, eye problems, dermatological conditions and allergies, just to name a few. Our doctors regularly attend continuing education conferences and make sure they are up to date on all the most current recommendations and treatment options for your pet.